Knit and Be Ewe You!
---

If you can imagine it, you can knit it!

Classes, held on Saturdays, 10am to 1pm) in NW Washington, DC (Farragut North and Farragut West metro stations.

We bring to our knitting who we are historically and culturally. And, as such, no 2 knitters are alike. Join our Sit and Knit, and be ewe 1 stitch at a time.
If you can imagine it, you can knit it!

---
https://www.independent.co.uk/life-style/knitting-reduces-anxiety-depression-chronic-pain-slows-dementia-research-knit-for-peace-uk-a8254341.html
Classes are for those curious about knitting, novice and wanting to learn, just learn and want a group of knitters to share your adventures in knitting with while learning new techniques and skills, lower intermediate, intermediate, advanced knitters. Crocheters are welcome. All please come prepared to knit. Knitting101.org is not a knitting store.

For knitting supplies, I highly recommended my favorite yarn shop, Looped Yarn, near Works, https://loopedyarnworks.com

Knitting won't just result in a new sweater - research has found the hobby can also reduce depression and anxiety, slow the onset of dementia, and distract from chronic pain. Published by Knit for Peace, the findings are the result of extensive research into previous studies analysing the benefits of knitting, as well as the initiative's own research. According to Knit for Peace, a network of over 15,000 knitters in the UK who knit for people in need, there is substantial evidence that suggests knitting is beneficial to a healthy mind and body. [Independent.co.uk]
Classes are held, at:

Saturdays: DOWNTOWN (Farragut West/ North) Directly across the street, from 1701 Pennsylvania Avenue NW, Washington, DC 20008

Thursdays afternoons kids knitting - at the Southeast Neighborhood Library, in Eastern Market, at: 403 - 7th Street SE, Washington, DC 20003

Tel/ Text: 202-285-8044
Email: classes@knitting101.org



Powered by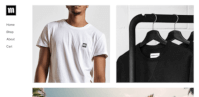 Create your own unique website with customizable templates.