We knitters come in all shapes and sizes, from near and far - there are over twenty different approaches to knitting found around the world. We all hold our knitting needles just a bit differently from one another, and that is okay -- there is not one right way to hold knitting needles, each culture hold knitting needles slightly differently. Globally, knitters may not speak the same language, but, we each share in the love knitting, and the playfulness of yarn. We each bring to our knitting who we are historically and ancestrally, as knitting is handed down from one generation to the next. Knitters share in love for their families, in knitting for those closest to us, while sharing in conversation, laughter, commonalities one stitch at a time.

Knitting101.org's purpose is to stitch communities, neighbors, families, friends and people far and near together through social bonds, through the strength of yarn as we stitch communities together, one stitch at a time.
Powered by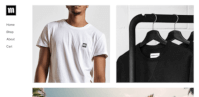 Create your own unique website with customizable templates.