Paypal is used for payments - and, you have the option to pay for your classes in class. Thank you, from Knittng101.org -- when checking out if you see, tahuet@yahoo.com, this is my person email address - I am in the process of having this corrected through paypal - please delete the tahuet@yahoo.com and enter your information. My apologies while this is being corrected. Thank you, and have a knitterrific day!

Note: classes are not transferable and are one person per class purchase. There are exception in a very few circumstances. Teri, Knitting101.org. Thank you.
Powered by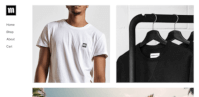 Create your own unique website with customizable templates.